If you want to switch carriers or travel outside of the country, the first thing to do is network unlock your android phone.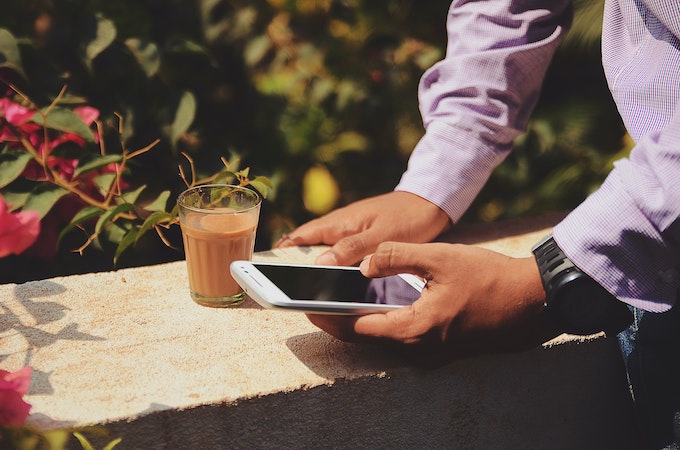 In the US, top providers Verizon, At&T, and T-mobile put cell phones in millions of user's hands.
Once a contract is up, typically after 2 years, you might find yourself with a perfectly good phone but dissatisfied with the company. When you plug in a new SIM and see the message, "SIM Not Supported", This is when you start to fear that you're doomed to buy a new phone.
 The truth is, you're not stuck with your service!
So what is a network lock? 
Unlocking your phone allows you to use it with any provider you choose.
If you travel internationally, it's beneficial to have a network unlocked phone. This makes using it as simple as purchasing a local SIM card from your destination, so you get to keep a familiar device while avoiding roaming fees. 
Even if you're not flying across the ocean, having the freedom that unlocked devices bring will be worthwhile. 
Fortunately, there's always something you can do about it! First, let's get into what carrier unlocking means for you and your technology and how it works, then we'll talk about the specific ways you can unlock your device from home. 
How does network unlocking work?
Your mobile wireless service provider can unlock your phone for you. However, different carriers have differing requirements. Under the circumstances when you don't meet them, or the network chooses to take 1-2 years to provide the necessary code to unlock your device there are  remote unlock services who specialize in this.
The Federal Communications Commission published an in-depth consumer guide here to answer frequently asked questions. 
Who can unlock their phone? 
Anyone may, but your success depends on a few factors. Every carrier has different requirements for this and it can be simple or not. The best way to find out your phone's compatibility is to call your carrier. 
In the used phone market, a locked phone will have a lower resale value. People see it as a barrier and are less likely to buy a device that's not compatible with any carrier.
It's recommended to take the time to fix this before listing a phone for sale, therefore increasing its value and lifespan.
Wondering if carrier unlocking is legal? It's completely legal, and this service is actually your right!
President Obama signed a bill into law making it legal for consumers to unlock their phones as they choose. The bill passed on August 1, 2014, states
"Circumvention of a technological measure that restricts wireless telephone handsets … from connecting to a wireless telecommunications network may be initiated by the owner of any such handset or other device, by another person at the direction of the owner, … at the direction of such owner or other person…"
How do you know if your phone is locked?
You can check your invoice, or contact your carrier and ask them to be sure.
Try a new SIM card and if it won't connect to the new network, this confirms that the device is network locked.
Phones purchased at full price from a retailer are more likely to be unlocked than phones sold at a subsidized price, for example, with a buy-one-get-one free deal.

 
Are there limitations for devices that use GSM & CDMA? 
Code Division Multiple Access (CDMA) & Global Systems for Mobiles (GSM) are shorthand for 2G &3G, used in cell phones popular in the 2010's. Most network providers already shut down 2G GSM networks, and by the end of 2022 CDMA & GSM networks will be terminated. With this said, GSM & CDMA networks are quite limited, if you have a phone that only uses 2G or 3Gg it's time to upgrade to 4G or 5G compatibility. 
Wait, a SIM unlock and network unlock are different?
A network unlock frees a phone that was previously restricted to a network. If your phone is asking for a PUK code or saying that your SIM is PIN locked, a network unlock would be useless. All SIM's have a personal identification number (PIN) that registers the specific SIM card to the network. Usually possessing simple pins 1234 or 0000, but if the PIN is forgotten do not attempt to unlock it, just get it manually reset with your network provider.
Now that you're well versed in how it works, we can go into how you can achieve this today!
The first option is to…
Call your network provider and ask them to unlock your mobile phone.
If you're searching for a way to unlock a phone to all networks free, the solution can be straightforward. The main thing you will need to break the code is your IMEI number (International Mobile Equipment Identity unique to your device.)
You can find it by going to Settings > About phone and scrolling down until you find it, or dial *#06# on your phone and get the information immediately.
Your phone carrier will require the account holder's device IMEI. They may also require the account holder's name and account number, password, phone number, and a completed contract. In return, they'll send a code that enables your phone to use the new network's sim card.
It should be noted that to meet eligibility requirements you must be in good standing with the carrier.
Unlocking a Verizon phone requires a newly purchased phone to be locked to the network for 60 days to reduce lost or stolen devices, after which the lock will be removed.
Unlocking an AT&T phone is somewhat more involved because there's a list of prerequisites to check off. The carrier does have an online unlock request form that, after entering your IMEI, will send you a confirmation email with instructions for unlocking within 2 business days.
Unlocking a T-Mobile phone
has similar criteria to AT&T, but may request proof of purchase and limits requests to 2 per year.
Use a third-party unlock resource.
Although one of the best options when attempting to unlock a smartphone is to have the carrier do it directly, sometimes they will reject the request or take 1-2 years to follow through with the network unlock request. 
If you aren't receiving the help you need from your carrier, a reputable service will step up to the task. There are proven ways to unlock an AT&T phone, unlock a Verizon phone, and unlock a T-mobile phone without an account within 24 hours!
Certainly, there are scams and sketchy businesses out there, and most device unlock apps should be avoided. However, it is not hard to find a reliable unlock service. If you're having trouble, get in touch with UnlockJunky